At AAA we aim to give our colleagues a rewarding and enjoyable career to enable them to develop and grow towards a successful future.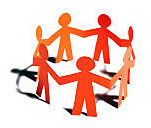 Not only do we provide opportunities for learning and development, we also ensure that all of our colleagues are kept up to date with what is happening in our company and provide them with the opportunity to give their views and suggestions about how we can improve standards for customers and help make their career a succession.
If you would like to be part of our team for a happy and successful career come and join us now.
To find out more about our current vacancies, please search our jobs here.