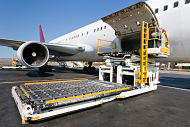 International Courier Services
For international shipments, we offer a range of delivery options across Europe, the US and the rest of the world. Our team is on hand 24/7 to provide you with a flexible and secure delivery and collection service for single parcels or multi item consignments and pallets, within a specified timeframe. Your shipments can go by road, air or sea freight to over 200 countries, tracked online all the way with a proof of delivery.
Our International Services include:
European direct – Dedicated delivery by road to and from any European destination
Europe Next Day Service - Premium service by 09:00am and 10:30am available to most European cities
Timed deliveries available worldwide
On board courier –Personal delivery service by air
Worldwide economy service
Ocean freight – Large shipments by sea
Worldwide imports – The shipments of goods into the UK
Why choose AAA Couriers International Delivery:
A variety of solutions to meet your specific needs
Range of time-critical cost-saving options
Totally secure and reliable
Full track and trace and proof of delivery
Packaging services
24 hour customer service
We do not list our international delivery prices as we will work with you to establish the best solution for your business needs. Book a call back consultation to discuss international parcel delivery, overseas freight services and the best shipping prices for your business.